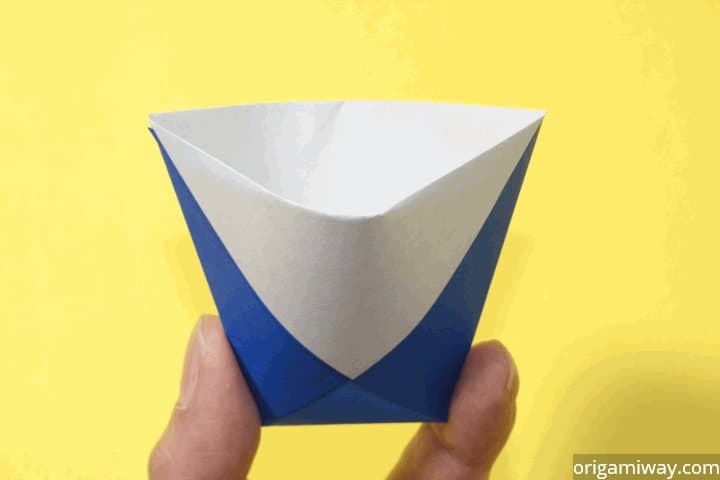 Follow the steps below to learn how to make a Paper Cup.
Difficulty: Easy
Here you will find very easy instructions for how to make a paper cup with just a few folds using a sheet of paper. After making one, feel free to pour some soda for yourself. The paper cup will hold it for less than a second, so if you can drink really really fast, your cup will not leak ;)
Step 1: Start with a square piece of origami paper. If you only have regular 8.5x11 paper, follow these instructions to make a square sheet. You can also use these colorful Printable Origami Paper.
Step 2: Fold the bottom half to the top half.
Step 3: Fold the left edge of the triangle to the bottom edge, then unfold. We only need the crease line.
Step 4: Fold the left corner of the triangle to the end of the crease line on the right.
Step 5: Fold the right corner to the left corner.
Step 6: Fold the top flap down.
Step 7: Turn the paper cup over.
Step 8: Fold the top flap down.
Step 9: Turn the paper over.
Step 10: Open up the cup and pour in some soda. Just kidding...don't do that.

Click on "Like" below if you learned how to make a paper cup!