Origami Flower Bouquet Instructions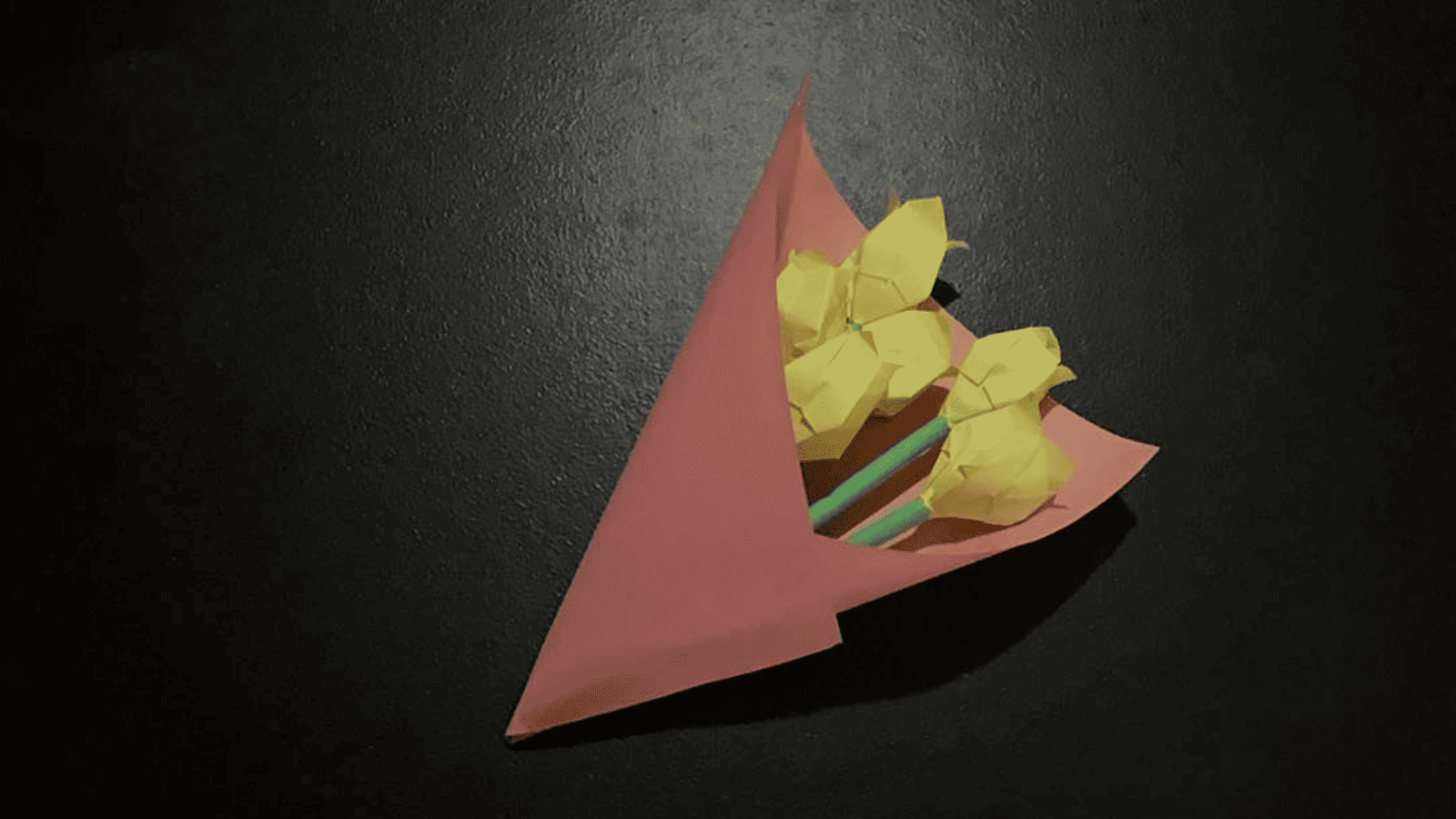 It's not like a real bouquet of flowers. But it's a bouquet of flowers you created for her using the origami technique. Do you think they wouldn't be happy or appreciate that you made this bouquet yourself? Try and you will see the result! You will be pleased twice. Once she will be happy and the second time you will be happy that you created an origami flower bouquet - follow the instructions and enjoy the result.
Difficulty: Medium
A fun to make for all ages flower bouquet! You can give this at any occasion such as your Birthdays, Valentine's Day, Christmas, Thanksgiving, and even when there are no special occasions. It can also be used as decoration for your room and for your home. Start crafting an origami flower bouquet now!
How to Make an Origami Flower Bouquet?
| | |
| --- | --- |
| | Step 1: Start with a square piece of paper with the size of 10cm x 10cm. |
| | Step 2: Fold the bottom corner to the top corner then unfold. |
| | Step 3: Rotate the paper, fold again, from bottom corner to top corner then unfold. |
| | Step 4: Turn the paper over, fold the bottom edge to the top edge then unfold. |
| | Step 5: Rotate the paper, fold the bottom edge to the top edge. |
| | Step 6: Push both edges to the center then flatten the paper. |
| | Step 7: Fold the left and right corners to the center. |
| | Step 8: Turn the paper over, do the same thing to the other side. |
| | Step 9: Flip the sides and fold the bottom left and right corners. |
| | Step 10: Turn the paper over, do the same thing to the other side. Fold the bottom left and right corners. |