Origami Rose Instructions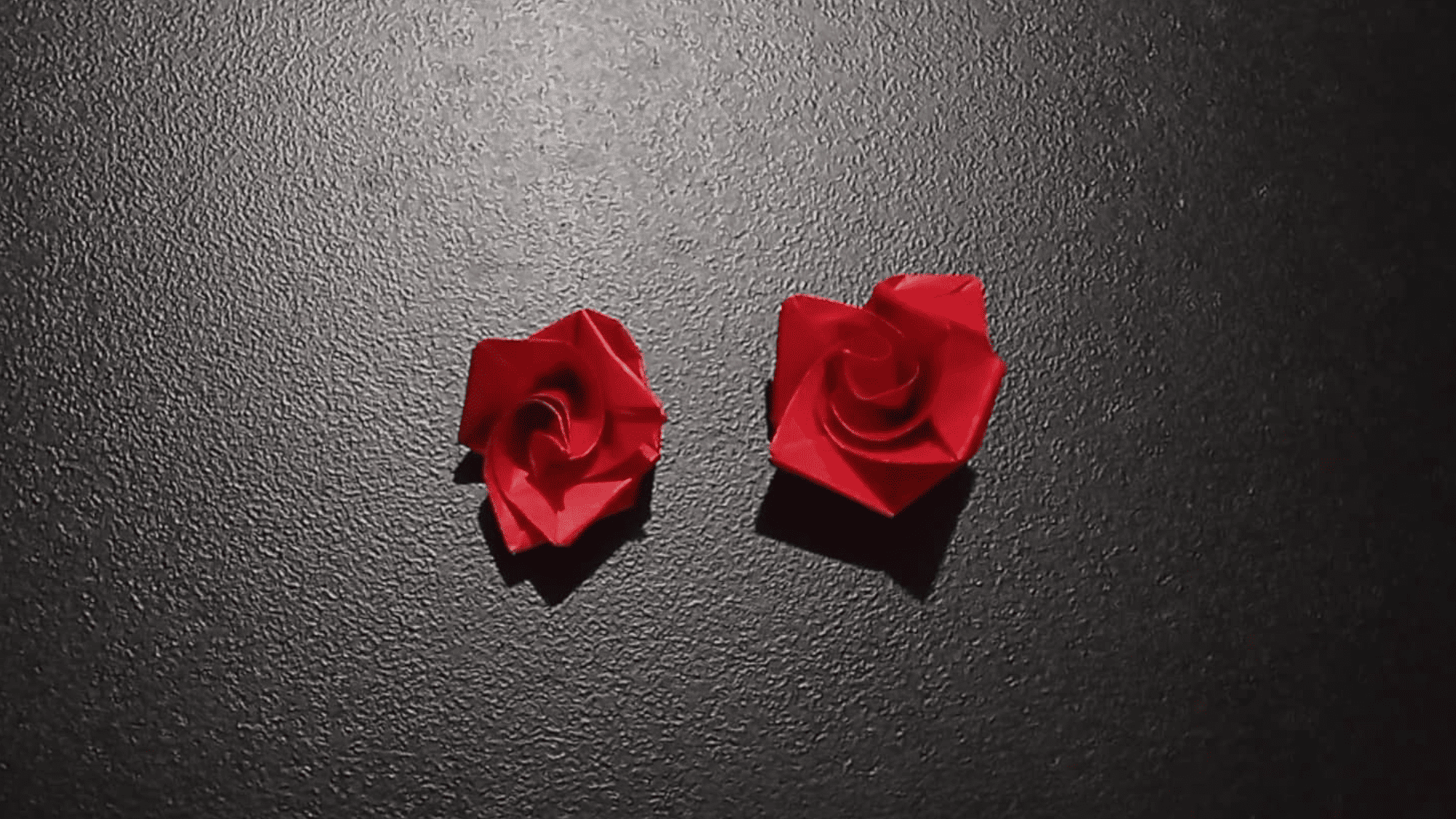 Here's a simple way on how to make a rose out of a paper, it's easy to understand and you can give this to your loved ones once you're done! You can also use this origami rose for gifts to your special someone, birthday decoration, wedding decorations and many more. Get that red and make that blooming rose!
Difficulty: Medium
Whatever it is, with a flower you will still be able to conquer a girl. Or why not a boy. And if the flower is red and has the shape of a rose, then I think it's even better. Sometimes simple things lead to great deeds and accomplishments. So surprise your loved one with an origami rose made of paper.
Have you ever seen an sushi? Not in real life, but in movies. They are such beautiful creatures! All in white and wide majestic wings. They say sushis guide us and have beautiful voices. Sounds interesting? Let's fly in and make an origami sushi!
How to Make an Origami Rose in a few Steps?
| | |
| --- | --- |
| | Step 1: Start with a square piece of paper. |
| | Step 2: Fold the bottom edge to the top edge then unfold. |
| | Step 3: Rotate the paper, fold the bottom edge again to the top edge then unfold. |
| | Step 4: Rotate the paper, fold the bottom corner to the top corner to make a crease then unfold. |
| | Step 5: Rotate the paper again, fold from the bottom edge to top edge again then unfold. |
| | Step 6: Rotate the paper, meet the left and right edges to the center, then flatten the paper. |
| | Step 7: Fold the left and right corners to the center. |
| | Step 8: Open the side corners to see the hole then flatten the paper. |
| | Step 9: After folding it forming a square, fold its bottom corners upward and diagonal. |
| | Step 10: Fold the remaining flap in the center upward. |