Origami Scottie Dog - Scottish Terrier Instructions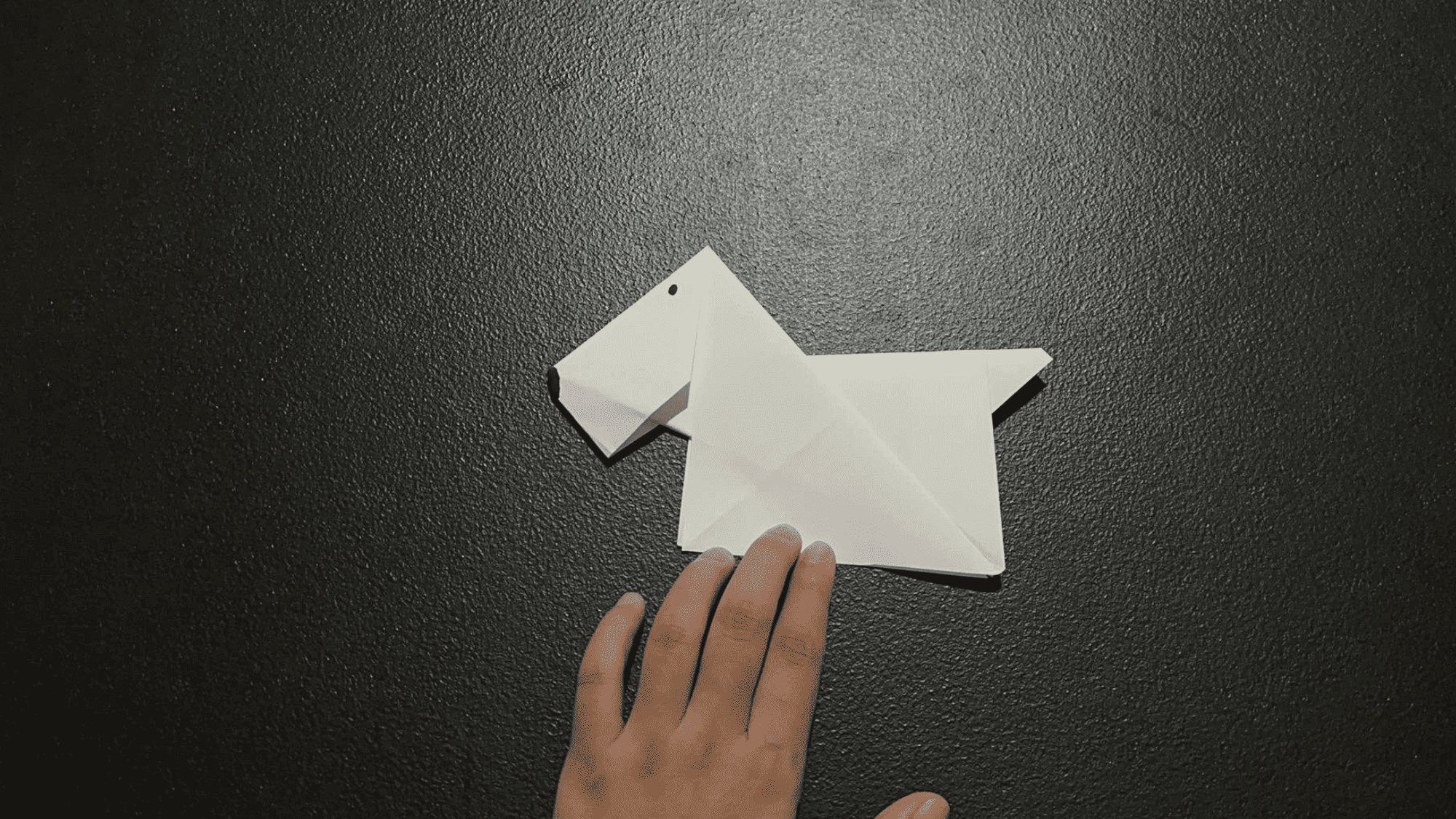 Here's a simple way on how to make a Scottie dog out of a paper. Did you know that a Scottie Dog is a Scottish Terrier Dog? Amazing isn't it? If you are a dog lover, you sure would love to create this cute origami Scottie dog we have here. Get your materials now and let's RUFF RUFF the day!
Difficulty: Medium
How to Make a Scottie Dog in a few Steps?
| | |
| --- | --- |
| | Step 1: Start with a rectangular piece of paper. |
| | Step 2: Start with a rectangular piece of paper. |
| | Step 3: Cut the excess bottom flap. |
| | Step 4: Unfold the paper. Fold from the bottom edge to the top edge. |
| | Step 5: Unfold the paper, fold from the right half edge to the left edge. |
| | Step 6: Unfold the paper. Fold the left and right corners to the center |
| | Step 7: Fold out the right corner to the right and fold out the left corner just on the edge, then tuck in. |
| | Step 8: Fold the half top corner down. |
| | Step 9: Fold diagonally from top left corner to right corner. Turn the paper over and do the same thing to the other side. |
| | Step 10: Fold perpendicularly the left and right side. |
| | Step 11: Gently open the paper at the bottom and then pull down the paper. |
| | Step 12: Draw your Scottie Dog face and you're all done! |